You all might have heard about Google authorship markup,which helps in displaying author's profile in search results.It works basically by connecting your google+ profile with your blog.The advantage of this feature is that content creator can indirectly claim ownership of his content. Here i am telling simple steps to display author profile picture in Google search result.I have earlier tried many methods but only this method worked perfectly to me.Without wasting any time lets start :- 1)Go to your Google+ account profile > account overview > edit profile. Click the +1 tab and check "show this tab on your profile" and save.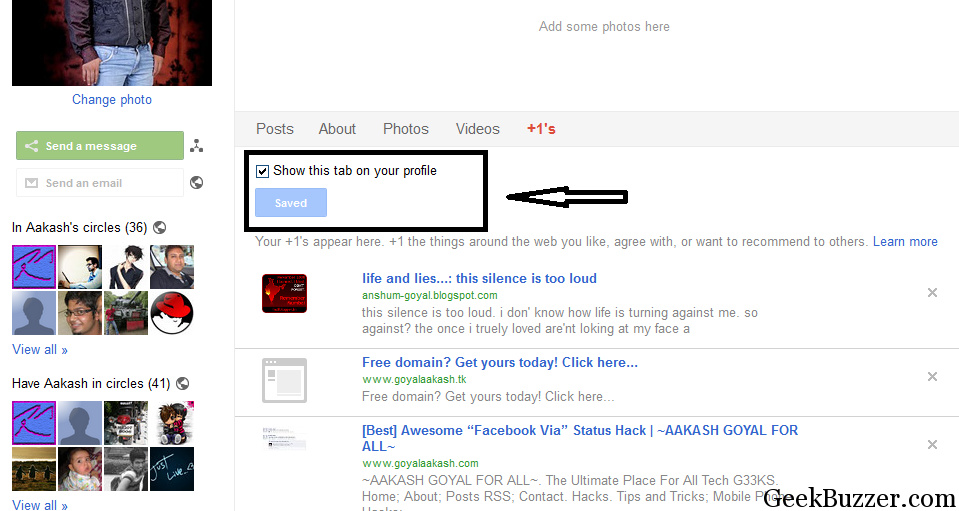 2)Edit your Google+ profile and add custom link to your WordPress blog and make sure you add +before writing link's name.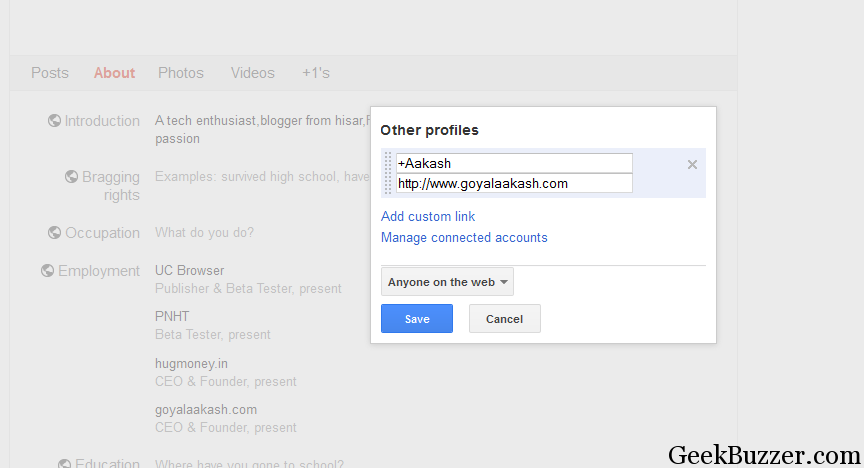 3)For making a relationship between Google+ and your site.Add a Google+ profile button to your site in places like footer.Make sure that you place it somewhere where it will present on all of your pages.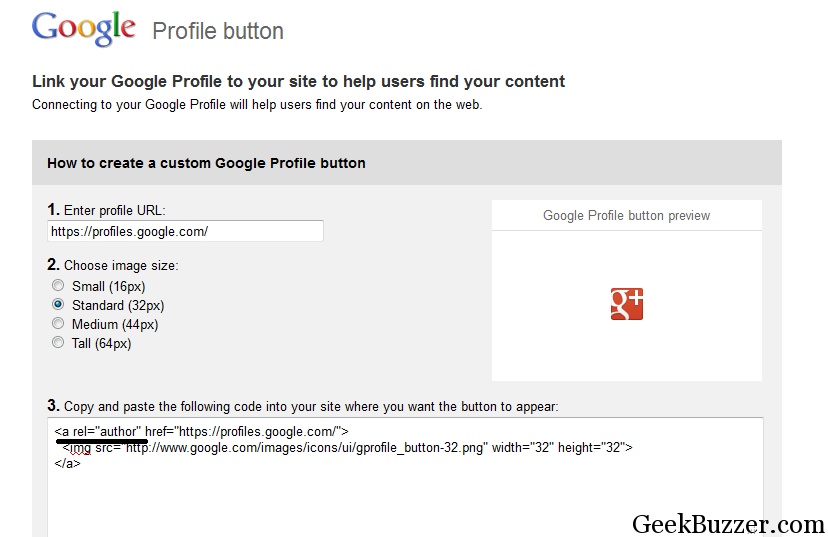 4)Install
Allow REL= and HTML in Author Bios
  plugin and activate it.Make sure that your authors are trustworthy as developer of this plugin warns that authors can inappropriately use it. 5)add the "rel=author me" in the bio info area.You have to use rel="author me" and not "rel="author" because WordPress creates a different page for each user and apparently the "rel=author" markup creates a problem and Adding the "me" solves this problem. After you've done this, do it for your each author or ask them to do it for you.Also note that you use + sign either before or after the anchor text because Google recommends it.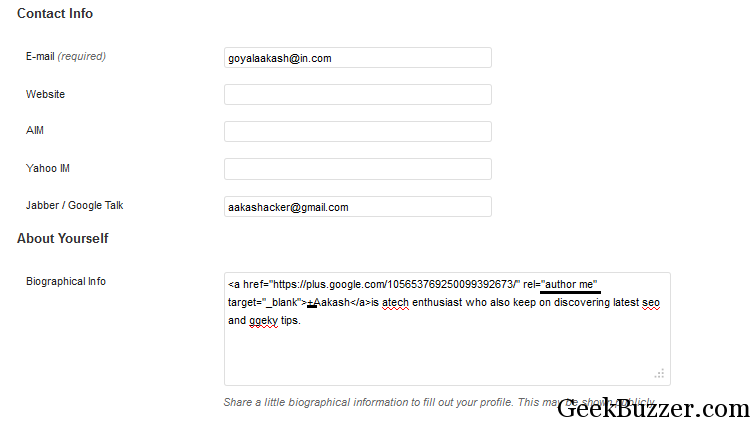 6)Now you are done,just test the preview by using 
Google's Rich Snippets Testing Tool
, add your URL an click on preview. If everything you will see the green "verified" authorship markup.In case if you got an error make sure you have not missed out any step.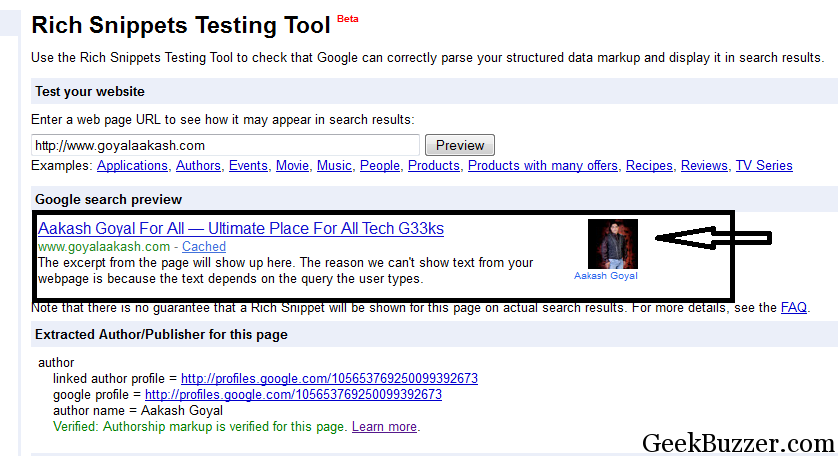 If you are still confused then drop here comment including your Google+ profile.I will definitely help you out. If you found this tutorial useful then don't forget to share it and comment.