Most of you might be curious to know that how to blog when you don't know anything about it. Its 1:30 am here and i am unable to sleep so i decided to do my favourite task blogging and then this topic struck my mind " How to blog? " I have written this article considering you a noob in blogging. You can just start blogging with simple and easy to use blogspot blog. I am recommending you blogspot blog because its more user friendly than wordpress for beginners. If you think you can blog on wordpress and know the basics of blogging then you can start blogging on wordpress as blogspot lost its significance because of most of spammy bloggers using it as it is free. If you want to use self hosted wordpress but don't know anything about it then
read this article
. If you want to use blogger then just sign up for blogger.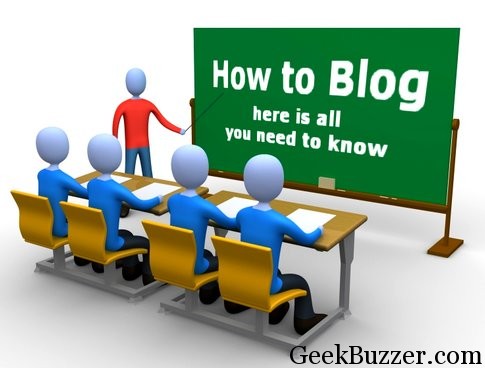 Now i assume that you are now ready with your fresh blog. So here are some points you should consider for blogging that will tell you how to blog.
Use appropriate title and meta description for your blog.
Write unique articles, don't copy and paste articles from other websites to your blog otherwise google will penalize you, thus you will loose all your blog traffic.
Add meta keywords in your blog.
Write about a particular category and find your blog's niche. For example if your blog is about technology then don't post about cooking at those blogs.
Write at least three posts a week but that doesn't mean that you will start either copying articles or writing low quality posts. According to Matt Cutts google just want unique content. If due to any emergency you are unable to post any article or you don't have any good content to post then you can take a break. Google will take care of your traffic.
Most of the beginner bloggers who wrote about how to blog mentioned that " write write write as much as you can." Well i will say this statement as wrong. Quality of content matters not quantity. 10 high quality articles can bring more traffic than 100 low quality articles.
Keep your blog SEO friendly. If you are a wordpress user then you can read this post.
Read some good blogs of your interested topics and before writing any article, search about it on google and gain deep information about content you are going to post.
Use zemanta to get relevant information and links about the content you are going to post.
Use google webmaster tools and google analytics.
After 6 months sign up for google adsense.
Never blog for money. If you are passionate about blogging then only blog. Money should be secondary factor.
Comment on blogs related to your niche. You can read complete link building via blog commenting tutorial here.
Increase your blog's social presence using fanpages, twitter and stumble upon.
Don't spend much time on social networking sites.
Be careful about terms of blogging. For example don't write hacking content, porn content, don't provide cracked softwares. Otherwise your adsense account will be disabled and even software companies can file case against you for providing cracked softwares.
Shortcuts bring short time happiness. So never write disappointingly attractive titles. For example i was searching for a software then found a blog in which blogger has putten  a title that download this software but when i read that article it was written that currently downloading of this software is not possible.
Don't expect huge income in shorter period. Blog regularly in little longer time. You can expect five figure income but your target should be only blogging for passion.
Write for your readers not for search engines. For increasing site visibility in search engines don't use complicated words that doesn't make any sense to your readers. Most of bloggers do it for increasing keyword density. But again excess of everything is bad.
Try to give immediate response to commentators on your blog.
Stay motivated and appreciate yourself. Sometimes you will face some spammy comments which are saying all ill words about your blog. Just ignore them.
Write in such a manner that you believe that there is someone who will read this article and appreciate. If you can't find any then you can count on me.
Before blogging just refresh your mind and clean all distractions and briefly research on topic you are going to post.
Exchange links with your bloggers friends. Do submit your blog to various free web directories and do one way linking. As if you did reciprocal linking, google will ban you for detection of unnatural links.
Don't go for appearance of your blog.Concentrate on content of your blog. Use some light or basic theme as google give preference to fast page loading websites. I can give you good example here. Google and bing, you might have used both search engines. We know that bing have attractive beautiful background but we all know which search engine is more popular. Go for speed not for looks.
Instead of writing guest posts, post that article on your own blog. Also don't submit your article on article directories as google will detect it as copied content.
Be honest to yourself while blogging. Organize some contests and allow guest posting to keep visitors engaged in your blog.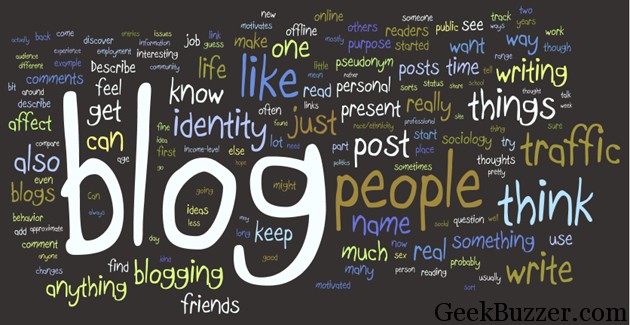 Last but not least , as i earlier said "
A blog post should be like a skirt, long enough to cover the subject and short enough to keep the things interesting
." Now i expect that you came to know that how to blog. So start blogging and share your experience here.. If this article helped you then please consider it worth sharing and commenting. Waiting for your comments.
The following two tabs change content below.
Aakash Goyal
+Aakash+
is a tech enthusiast who also keep on discovering latest seo and geeky tips.
Latest posts by Aakash Goyal (see all)