You all might have heard about recent discussion about Censorship in India by Kapil Sibal.Yes he is the man behind limiting SMS limit to 200 by calling it preventing spam for the welfare of people. Now he is having another unreasonable and unreliable demand for censorship.We all know that Kapil Sibal did not thought about these things before the protest by Anna.When Anna[India Against Corruption] got huge support by SMS then they limited SMS sending limit to 200 And now when they got support by Facebook Fanpage then they are willing to censor the internet in India.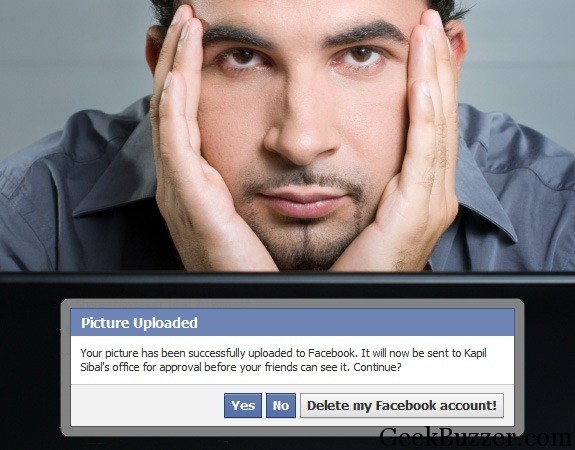 <-Image Credit->
Don't Kapil Sibal know that there are huge video uploads at Youtube and huge images share at Facebook[48 Hrs of Video every Minute] You can see article by Heather Timmons at
NYtimes Blog
. Few lines i am mentioning here:
At the meeting, Mr. Sibal showed attendees a Facebook page that maligned the Congress Party's president, Sonia Gandhi.  "This is unacceptable," he told attendees, the executive said, and he asked them to find a way to monitor what is posted on their sites.
The following two tabs change content below.
Aakash Goyal
+Aakash+
is a tech enthusiast who also keep on discovering latest seo and geeky tips.
Latest posts by Aakash Goyal (see all)