After a long wait, Finally you can now access Whatsapp from your web browser, currently it
 is available only for Chrome. Now you can send or receive messages via your browser 
.
 Last year Facebook enhanced the user's privacy options after acquisition and now this feature will surely make Whatsapp more user-friendly.
They announced it in this
blog post
"Today, for the first time, millions of you will have the ability to use WhatsApp on your web browser. Our web client is simply an extension of your phone: the web browser mirrors conversations and messages from your mobile device — this means all of your messages still live on your phone."
You can avail this feature by simply updating your
Whatsapp
application to the latest version from
Play Store
or directly from
here
.
After updating whatsapp application, Visit Whatsapp Web using Chrome browser and you will be provided a QR code.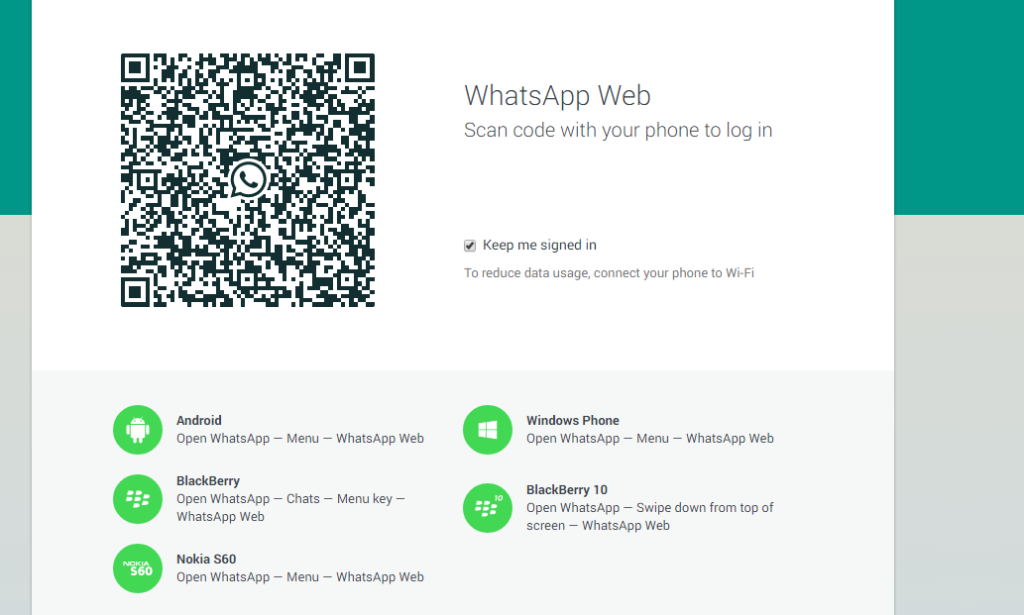 You can find an option of Whatsapp web in the menu, Simply touch on that option and scan the QR code.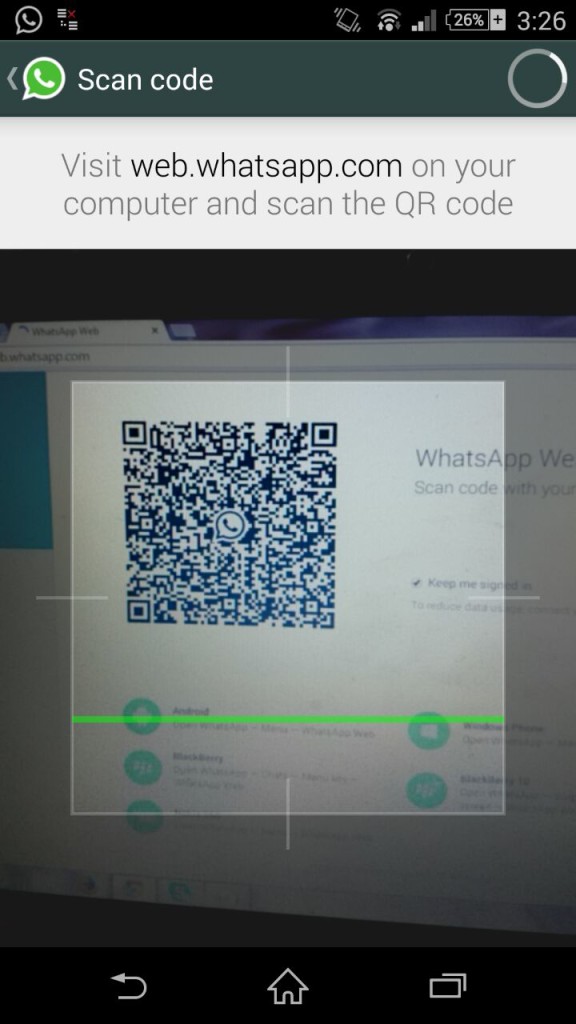 After that, you will be automatically logged in and then you can access Whatsapp Web from your Chrome Browser.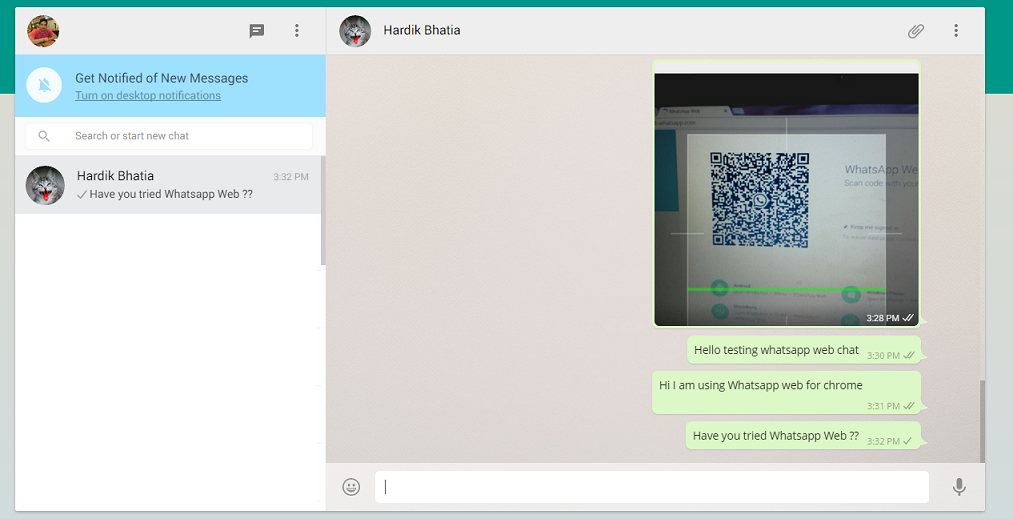 You can also activate desktop alerts and sound  notifications in the notifications option in the menu.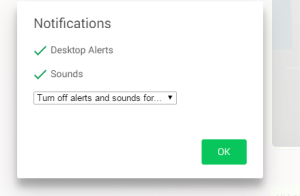 Currently it is available for  

Android, BlackBerry, BlackBerry 10, and Windows Phone Platforms

 with Chrome Browser only. Since 

Apple has no background multi-tasking and no proper push technology and due to various other limitations iOS users cannot access it, however it will be available, but there is no specified time frame.