Facebook and Fonetwish partnered to make it possible to access Facebook via every phone.So its now possible to access Facebook via phones of stone ages for eg : Nokia 1100 which you consider not more than making or receiving calls,You can access Facebook on it. The whole thing runs in USSD interface and that is very easy to use.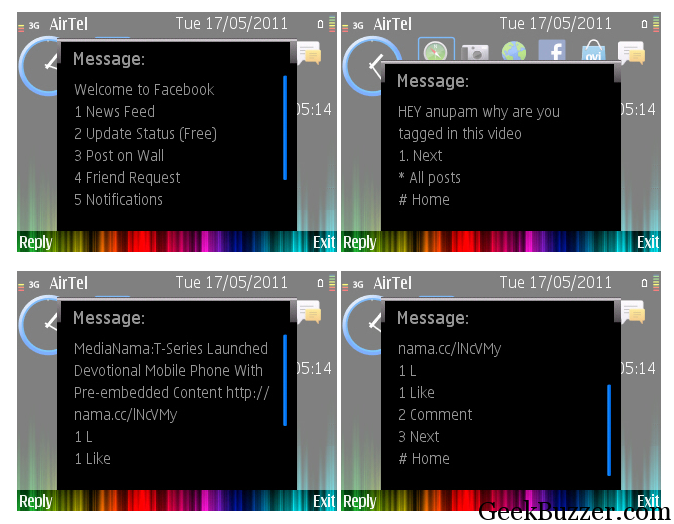 So now i will tell you how it works:
Currently this service is available on Airtel,Aircel,Tata Docomo and Idea.Dial  *325# and a landing page will appear.Just enter Facebook username and password and you will be logged in.Price is very reasonable only
1 per day(exception Tata Docomo
1 per event). You can see the news feed one by one,like,comment.send messages and much more.So now people of low income group having very basic phones can also afford to use Facebook.Now we can call it truly Facebook for every phone. Its very easy to use,user friendly and easy accessibility. Was this information useful? If yes then please consider it worth sharing and tell us how this service helped you in using facebook.