For a blogger, bounce rate is always a big problem for two important reasons. Firstly, the high bounce rate means that the readers are not often engaged with your blog which is considered as a poor blogging quality sign. Secondly, with higher bounce rate, you can end up getting low blog income since visitors see more web pages which results in less page views. Higher page views are simply required for having increased blog income or conversion rate. There are number creative methods to reduce the bounce rate of your blog. The below is the list of five creative methods to reduce bounce rate of a blog or website.
1). Create high quality content
Creating content is regarded as top most things in reducing bounce rate of blogs. By creating good quality content you can influence your readers to a great extent. This helps them to stay long over your blog and encourage others to visit your place. Though this tip could sound elementary to you, however, if you check your analytics you would understand how bad posts can have high bounce rates. Hence creating quality and relevant content for your readers is the key or reducing bounce rate at your blog.
2). Check the browser performance
Generally while developing your website or blogs the designers often commit a mistake of testing it only for only one browser and forget the rest. For instance, if the designer has worked only for Firefox and has failed to check the performance at other browsers including Safari, IE, Google Chrome, then this can lead problems. In fact, some parts of your blog may load fine at one browser, but may seem struggling at the others. Your bounce rate would simply move up if your blog fails in browser performance.
3). Reduce the ads
Users simply hate ads. If you have too many ads, this can really scare your serious readers in your blog. This will only give an impression that your blog is just made for ads and not for catering serious content to anyone. Hence it is important to reduce the ads placed over your blog. The header and side bars which simply do not move or play any kind of music could be tolerated to some extent, however, the pop ups in a dancing forms can be really distracting to your readers. This can reduce around 10 percent in your bounce rate.
4). Improve the loading time
The blogs seen with number of pictures and things like bells and whistles could look cool but at the same time can slow down the loading time. If this continues, your readers would simply avoid visiting your blog without even caring for any good content over your place.
5). Reduce the external links
External links simply point out your visitors to another website or blog. A majority of bloggers would link with a number of websites to reap mutual benefit. However, this can simply result in increasing your bounce rate if your visitors leave your blog without even checking your entire post. The more number of external links you have at your landing page, the more chances of allowing your readers to leave your blog or website. Hence the best mantra is reducing them as much as possible.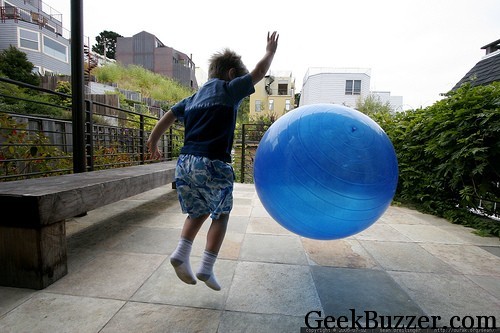 6. Design and Layout
Design and layout of a blog is very crucial. Attractive designs lead to drive visitors more than once. Easily readable texts, right color combination and fonts contribute more in the design. The layout should be easily accessible. Navigation on various pages and articles should be made easier and it is good to give a snippet for the content to get an idea of the entire content.
7. Title of the story
Title of your article has very significance in reducing the bounce rate. Titles having a clear idea of the content make it attractive for the visitor. When a visitor finds useful and attractive content on your blog, he/she often likes to return on the blog.
8. Focus on two way communication
Articles having personal touch and experiences appeal more to the visitors. Posts which are made as a guide, tips or ways attract visitors regularly. Also, the stories sharing ideas and methods are searched most, so if the visitor gets his/her desired result on your blog, its more possible that he/she will come back for more.
9. Updated information
Only uploading quality content does not fulfils all requirements. You need to keep it update with the latest in the domain. This effort will make the visitor understand that your blog would be providing information on time. Further, this will help you in reducing the bounce rate.
10. Info catering to the masses
You may think I am repeating the content idea. But, wait, people are very much specific to their searches and they only tend to click those links which is giving info relevant to their needs. You, as a blogger, need to find out what topic or domain is catering to the maximum audiences', and try to make articles related to their needs. Visitors recommend those links which have info and this in turn, leads to minimize the bounce rate.
By knowing your blog's bounce rate, you will come to know the areas where you need to improve in your blog or website. With the above five creative methods discussed above, you can simply reduce your bounce rate of your blog to a great extent.
This is a guest post written by brianne walter.She is very fond of gadgets, books and currently working on a write up on cellphonebeat.If you also wish to submit guest post,join us here.